ホットサンドメーカーズクラブ / HOT SANDWICH MAKERS CLUB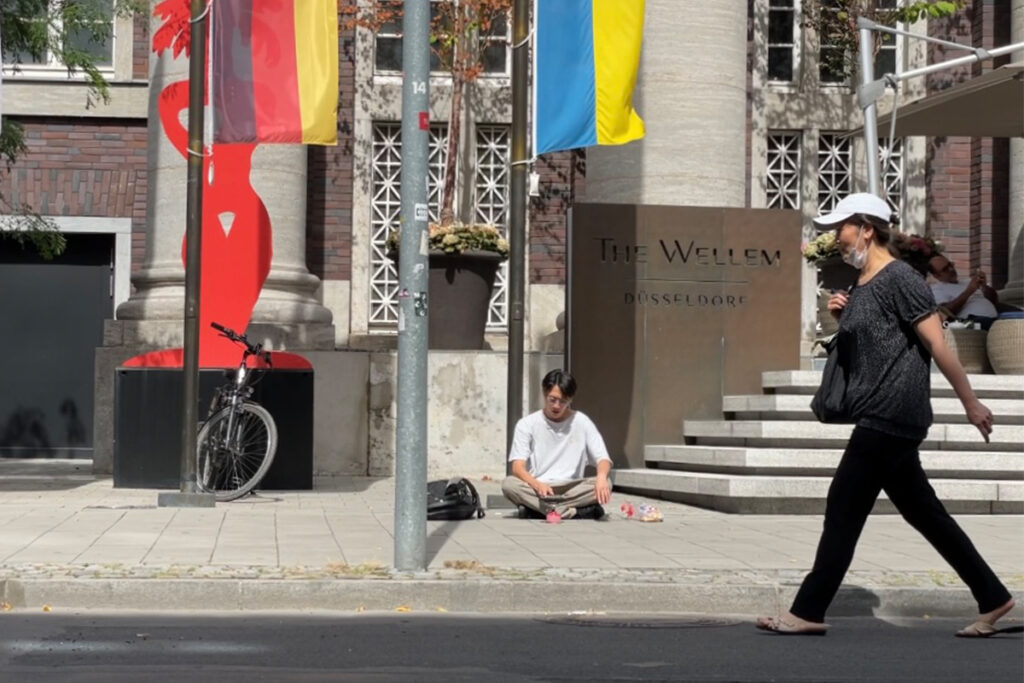 ロシアによるウクライナ侵攻や米中対立など、世界の分断はますます鮮明になっている。2022年より開始した「ホットサンドメーカーズクラブ」プロジェクトは、ホットサンドを世界の複雑性を包括的に受け止めるメディアと捉え、異なる文化や背景を持つ人々との交流を通じて、物語を共有することを目的としている。
異文化の食材もホットサンドにすれば大抵美味しくなる。ホットサンドメーカーを持って旅する作家は、出会った人々と一緒に、彼らの思い入れのある食材をパンに挟んで共に食べる。そこで交わされる会話や思い出は、単なる食事の時間を超えて物語を生み出し、新たな繋がりを生み出す。これらの物語は映像やドローイングで記録され、パンに描かれた印象的なセリフとともに、世界中に広がっていく。
Ingredients from different cultures are usually delicious when made into hot sandwiches. Traveling with a hot sandwich maker, the artist shares the food that has a special place in his hearts with the people he meets. The conversations and memories exchanged go beyond a mere mealtime experience to create stories and new connections that have wider implications.
These stories are documented in video and drawings and spread around the world with memorable lines drawn on the bread. As the division of the world becomes increasingly clear, with Russia's invasion of Ukraine and the conflict between the U.S. and China, this project aims to take a more far-reaching and boundary-crossing view of the world's complexities by sharing diverse, individualstories.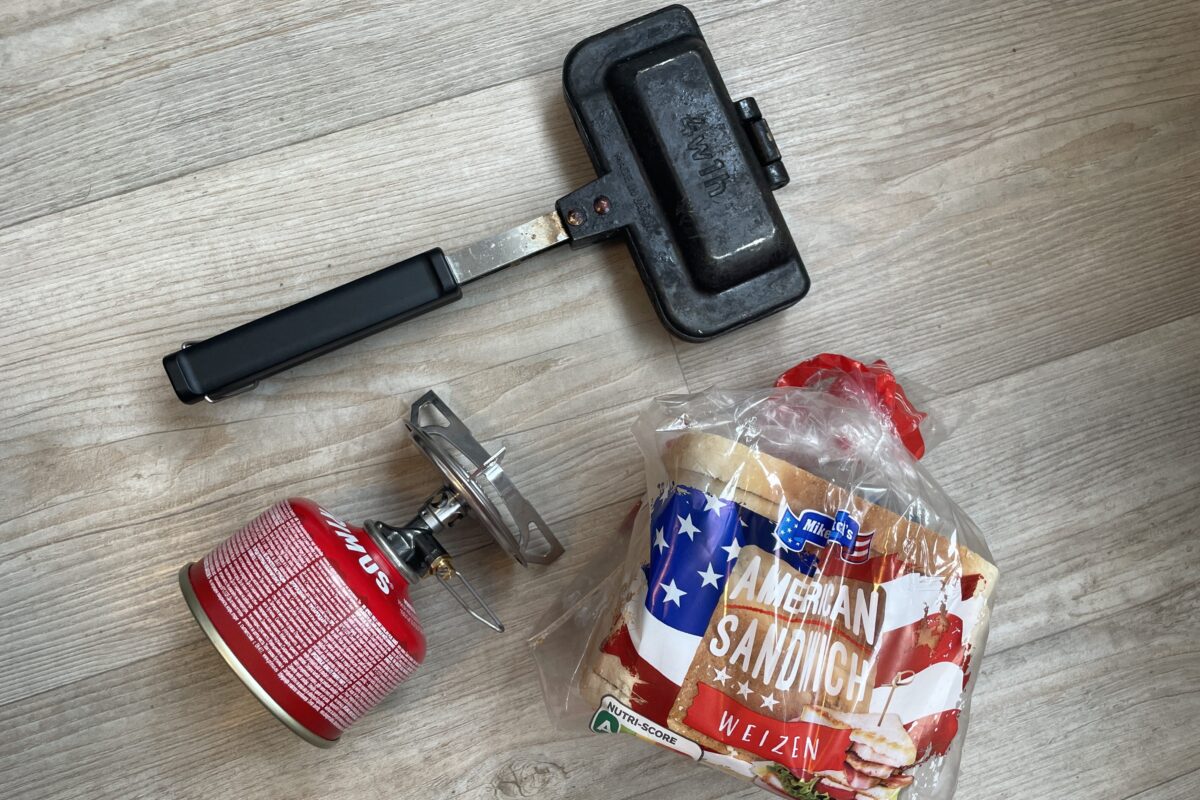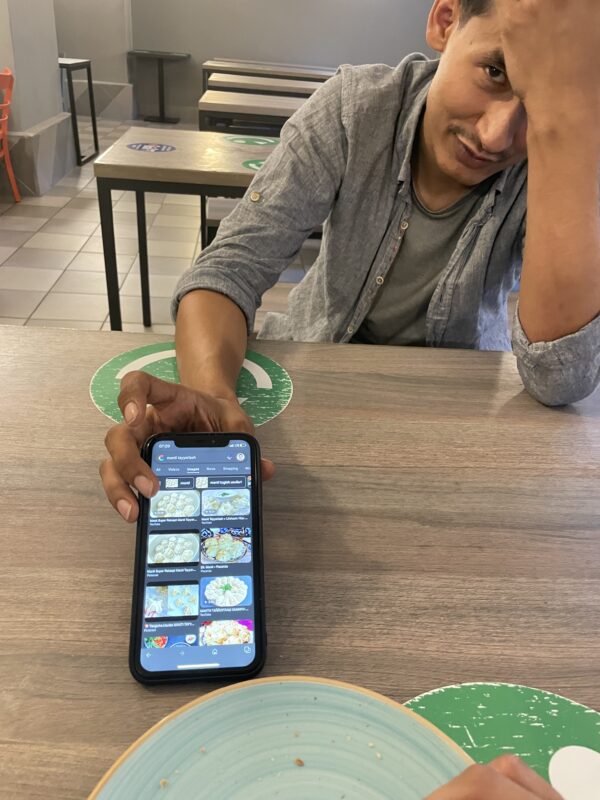 "ウズベキスタンはロシアにスポイルされてきた。アメリカは俺がウズベキスタン人ってだけで入国を拒否する。だから大金を稼がなければいけない。君は日本人だからどこにでもいけるだろ!?ホステルで受付の仕事してたら、俺を見て毛嫌いするやつもいる。同じ血が流れてる人間だろ!?俺はウズベキスタン出身じゃない。人間出身だ!"
"Uzbekistan has been spoiled by Russia. The U.S. denies me entry just because I'm Uzbek. So I have to make a lot of money. You are Japanese, so you can go anywhere you want! I work as a receptionist at a hostel, and some people look at me and hate me. You're people of the same blood! I'm not from Uzbekistan. I'm from human" Aug 2022, Berlin, New friends from Uzbekistan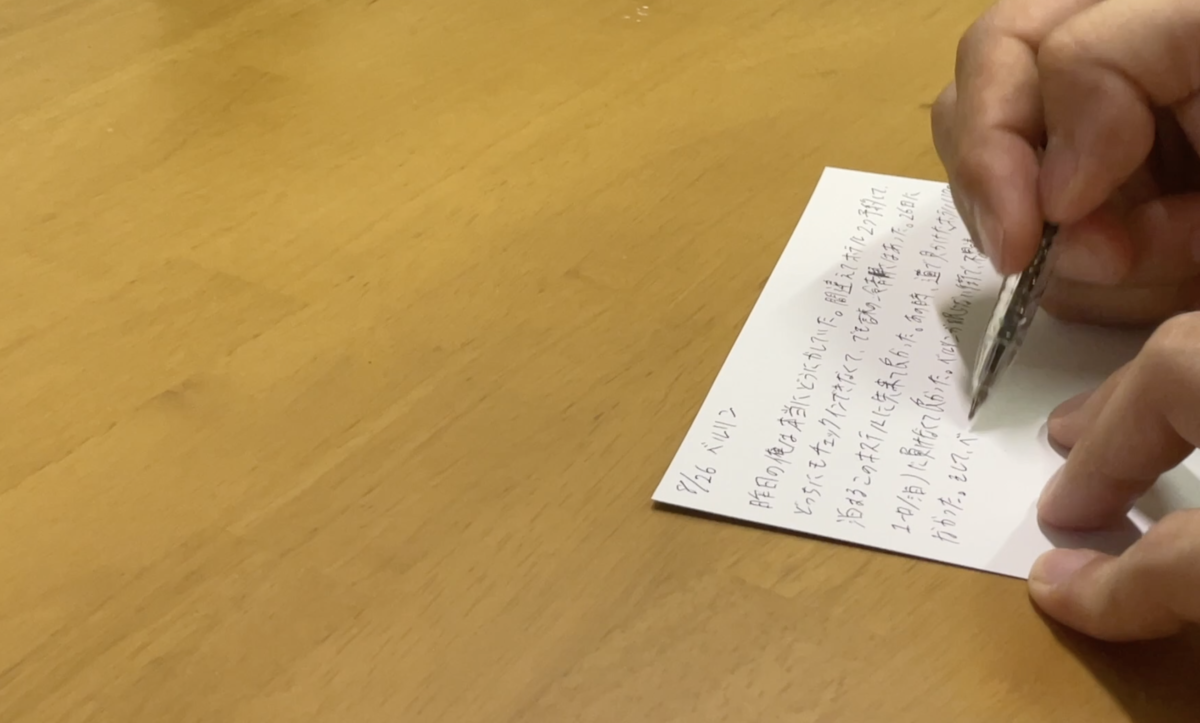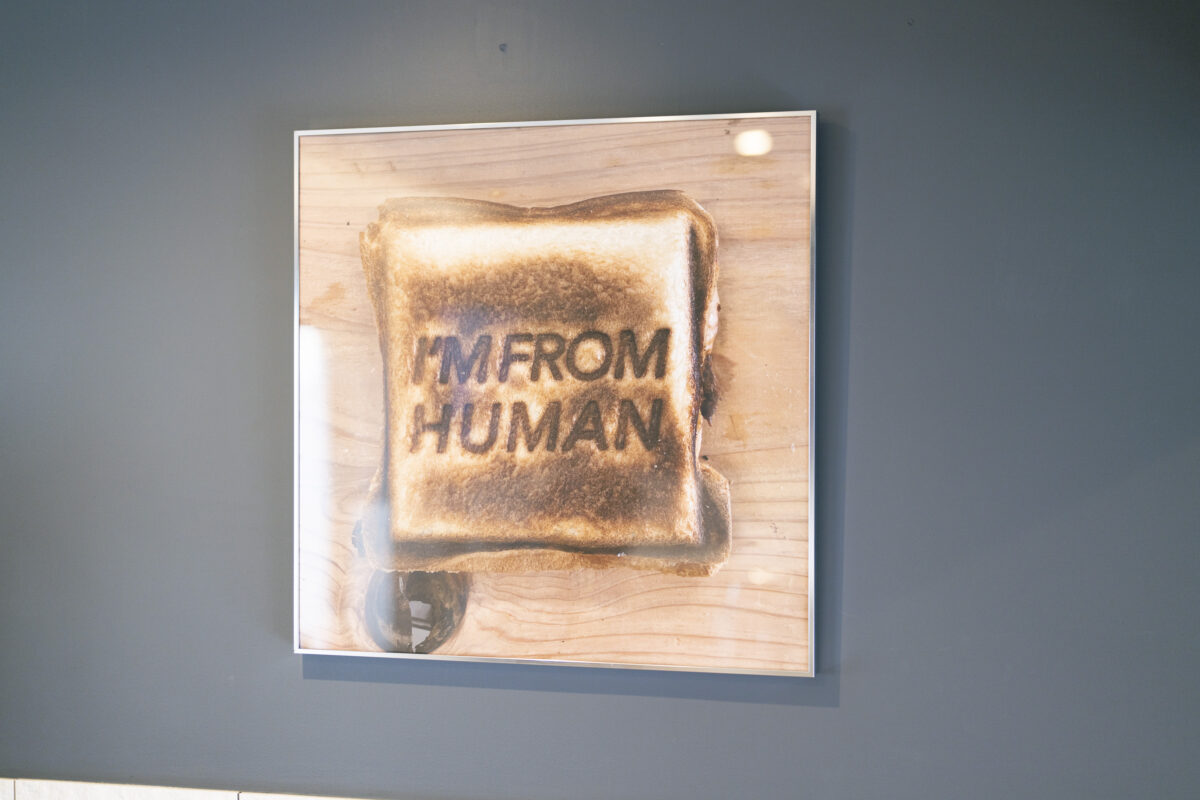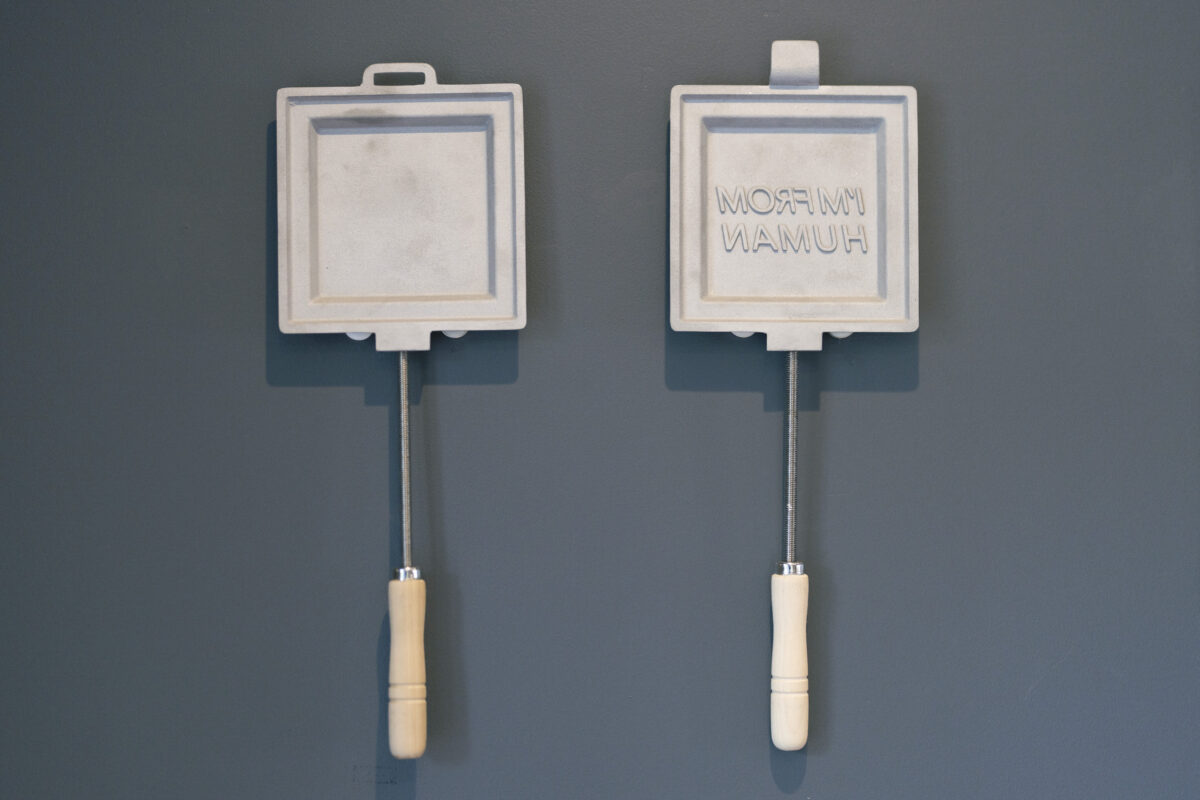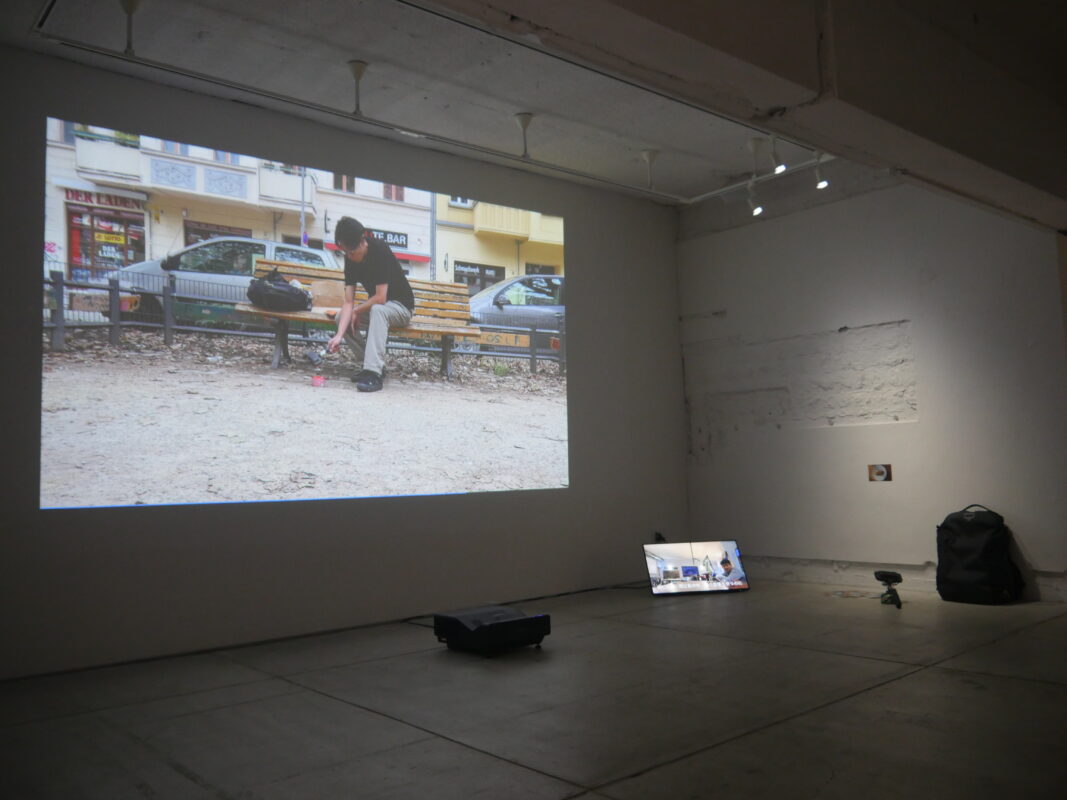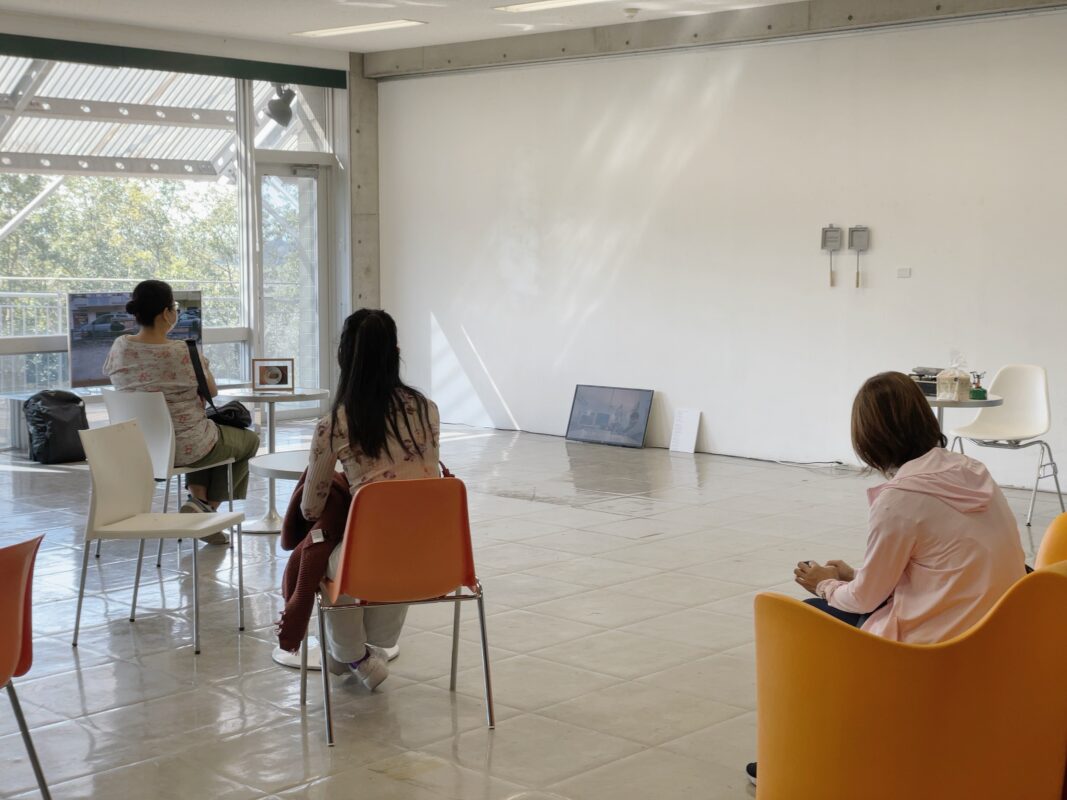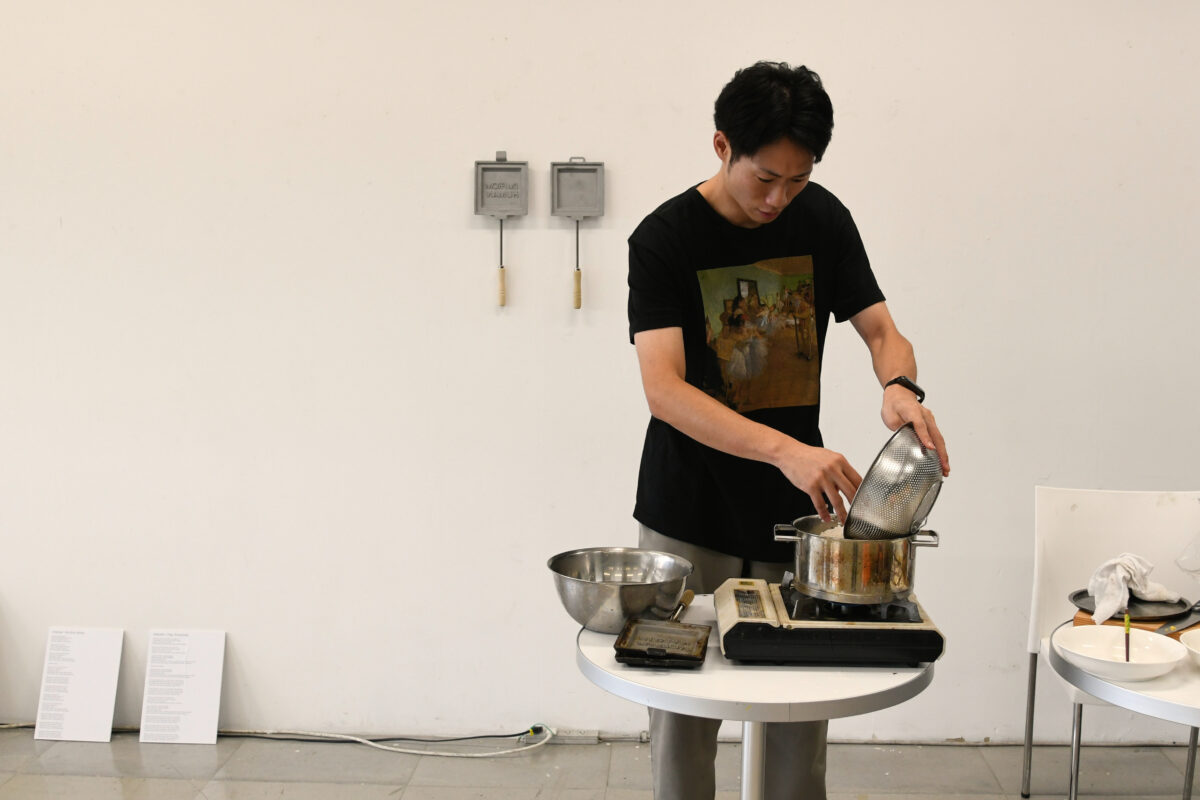 -Appearance –
Oct 11, 2022 – Oct 16, 2022
ATLAS 2022
Tokyo University of the Arts, Ibaraki, Japan
*Performances on all day.
Nov 4, 2022 – Nov 25, 2022
A-TOM ART AWARD 2022 Vernacular and Dawn
CourtyardHIROO, Tokyo, Japan
*Performances on Nov 17.